Online dating has brought countless couples together but it has also brought many people a lot of frustration. Why do some women seem to have better luck than others when it comes to meeting the right guy online? Get ready because I'm going to teach you the secret that will help you take control of you online dating life and find the guy for you!
Here's how to start: If you aren't already on OkCupid, you should definitely sign up! They have created an algorithm designed specifically to help you find your match. To begin, head over to OkCupid and fill out the match algorithm questions. Men will be given a match percentage between 0-100% based on your responses. Men that have a score above 90% are guaranteed to have qualities that will be compatible with you. In fact, research shows that 85% of the men that have a 90% or higher match percentage with you will be men that you can really connect with.
Your next step will be reaching out to these high-scoring men. This is another big issue! Women need to send more messages! Women are sending an average of 2-4 messages per week when they should be sending closer to 50 messages. Don't let that high number overwhelm or intimidate you. I'm going to walk you through it! Your message can say something along the lines of, "Hi! I hope you're doing well. How is your week going? Let me know when you get a free moment if you'd like to great a drink sometime". If you are not the type of person that is ready to go on a date right away, when he responds you can say, "I'm so glad you want to grab a drink! Let's chat on the phone for 10 minutes and when we're done, we'll set up the date". Letting him know that your conversation will be a short 10 minutes will help to alleviate any stress or anxiety over all of the unknowns that a first conversation can bring. He will love that it won't seem overwhelming or like a lot of work.
Once you send out your 50 of so messages, you should receive around 12 responses. Look through them and pick 1 or 2 men that you feel could be a great fit for you and go on 6-8 dates with them. During these dates, they will show you if they are right for you. Either way, you should be able to have a nice time and enjoy the experience of dating good men.
Take advantage of the algorithm and trust that it will help you to find someone that you are compatible with. Allow it to remove the stress of online dating by showing you which men you are more likely to hit it off with. Use this helpful technology to weed through the low-quality men, enjoy going on dates with high-quality men, and find the right guy for you!
Wondering if you would be a good fit for coaching with EZ Dating Coach? Book A complimentary 15 minute strategy session HERE and find out. Let's get you a high-quality man that will be yours forever.
FREE Training: How To Get a High Quality Man in 90 Days: Dating Men Who Will Commit and Who Won't Disappear
The answer is YES! Of course, you are! We all have insecurities and get down on ourselves sometimes. The fear that you aren't attractive enough can really hold you back. I'm here to tell you that you absolutely are attractive enough to find love. I have proof! Are you ready for this?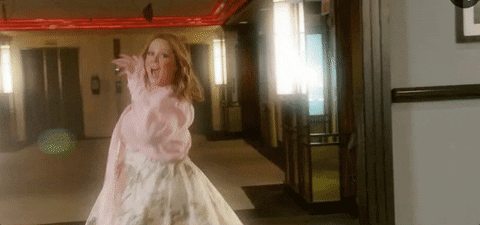 Let's get into some science and learn about the physiology of men and women. You've probably heard that men are very visual. This is because men have 25% more receptors going from their eyes to their brain than women do. Interesting, right? Don't let this fact intimidate you! It's a great thing and we'll talk about why, later.
If you found that fact interesting, you're going to love this… There was a scientific study done where women looked at photos of men and rated their physically attractiveness on a scale from 1-10. After rating the men, the women met with them and were asked to rate their attractiveness again. If the man had a great personality, his score went way up. A kind and charming man that was initially rated a 4 could now be an 8! Conversely, a man that she didn't hit it off with could go from a 4 to a 0! This teaches us that a man's personality can really make him more or less attractive to a woman.
Now check this out… when they flipped the study and did the same test on men, women's personalities had a smaller effect on their ratings. If he really liked her personality, her score could go up 1 point and if he really didn't like her personality, it could drop down 1 point. This teaches us that men need to be attracted to a woman right off the bat. Women can grow to be attracted to a man while men need to feel it right away.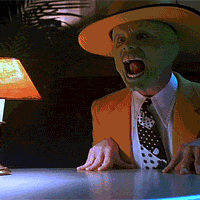 Don't let this make you nervous, ladies. Men are attracted to a lot of things. Like I said early, men are very visual. They love your face, your hair, your smile, your confidence, your style… Plus, there is a lid for every pot! There is someone out there for everyone! Be confident and proud of who you are and let your beauty shine!
Wondering if you would be a good fit for coaching with EZ Dating Coach? Book A complimentary 15 minute strategy session HERE and find out. Let's get you a high quality man that will be yours forever.
FREE Training: How To Get a High Quality Man in 90 Days: Dating Men Who Will Commit and Who Won't Disappear
Mike Goldstein
Meeting men during the different phases of your life can vary from being incredible easy to rather difficult. However, at most phases of your life, you are looking for quality over quantity which can certainly be a very daunting task.
But, let me show you how to do it for folks 21-75.
Step 1
In my humble opinion I think the first step is defining what a QUALITY guy looks like for you. I would accomplish this by making a list of every possibly quality you want in a man. Next, I would shrink the list to your top 5 qualities. Now, moving forward you will only pursue men that have your top 5. After a first date, you will look at your list and if the guy has your 5, you will agree to a 2nd date, if he doesn't have your 5, then he won't' qualify for a 2nd date. Easy peezy right!?
Step 2
Now that you have a quality man defined, it is time to figure out how you want to meet this guy. As far as I can tell there is almost an unlimited way to meet men. Some examples: Grocery shopping, ice skating, workout classes, online dating, through friends, religious organizations, meetup groups, Brazilian jui jitsui, running groups, travel groups, and the list goes on for some time. Which one of these methods excites you?
If the list is daunting and you don't know what to do, let me put you into 1 of 2 categories.
Category
1 - Introverted or Just Prefer to Meet Men In the Comfort of Your Home
2 - Extroverted and Prefer to Meet Guys In Person
If you are category 1. I would highly suggest rocking online dating. If you are going to do online dating, I would suggest doing it my way. My was is the most efficient and successful strategy in the country. If this is interesting to you, buckle up, because I am going to rock your world with this.
If you don't want to do online dating, no big deal. Shoot down to my ideas for category 2 folks.
But, if you want to do online dating, HERE WE GO!
Okay, first off. If you are going to do anything, you should do it in the most efficient manner possible. Time is wildly valuable and if you are inefficient than you are wasting your valuable time. That is why I researched and eventually built the most efficient system possible.
Now, to be efficient you need to have a competitive advantage. A competitive advantage will come by doing something that most people are not doing. The activity I am speaking about is mass messaging from a traditional online dating site. For example, if you create a match account and start messaging men.
Most women either DO NOT message men or message a few a month. These metrics are way too low. In order to have a competitive advantage, you need to message at least 50 men in a week.
You are probably thinking, "Mike, how is this efficient? I am going to find 50 guys I am interested by spending a ton of time and then I am going to have think of a great message to send to them. This is crazy time consuming."
You would be 100% right if you did it that way. My suggestion is to copy and paste a message to the first 50 guys that look decent.
Then, when the guys reply to your message research their profiles, photos, messages, and determine which guys makes sense for you.
Why does this work?
What I have found is that when you send 50 messages, on average 12 men will be interested in you. From that 12, I want you to select 1 to go on a date with that week.
Now imagine, if you had 12 guys that wanted to date you every single week and your job was to simply pick 1. Don't you think that 1 date each week would be pretty good?
Oh baby, yes, it will be a great date! Using this system my clients only need to meet 6-8 guys to find someone they like.
Pretty awesome right?
We call that 50-12-1. In my opinion it is the only way to do online dating. It gives you more options and allows you to pick out quality men quickly.
Now, sometimes 50 doesn't produce 12. In that case send 100, 150, or even 200. If you can't get 12 from 200 then either your pictures, profile, or location you live is really hurting you. You may want to look into fixing one or all of those.
Alright, let's move on. Online dating is not for everyone.
So Category 2 folks that want to meet men in person, let's have some fun and get you out there.
How fun is this going to be?
First, pick something you enjoy doing OR better yet picking some activity you want to learn and that you are not good at yet.
Now you are probably thinking, "why something I am not good at?"
Great question my friend! When you are doing the activity and struggling you can turn to the nice guy next to you and ask him for help. While he helps you, perhaps you start to build a connection, or at the very least you can give him appreciation for his help and make him feel needed by you. (Men gravitate towards women that make them feel needed)
Okay, nice work. So there you have it. You got 2 massive categories on how you can meet men. Feel free to pick the category you enjoy most or if you are a switch hitter, start meeting men in both categories.
Alright beautiful lady, you got all the tools to make it happen. Go out there and get it done!