Online dating has brought countless couples together but it has also brought many people a lot of frustration. Why do some women seem to have better luck than others when it comes to meeting the right guy online? Get ready because I'm going to teach you the secret that will help you take control of you online dating life and find the guy for you!
Here's how to start: If you aren't already on OkCupid, you should definitely sign up! They have created an algorithm designed specifically to help you find your match. To begin, head over to OkCupid and fill out the match algorithm questions. Men will be given a match percentage between 0-100% based on your responses. Men that have a score above 90% are guaranteed to have qualities that will be compatible with you. In fact, research shows that 85% of the men that have a 90% or higher match percentage with you will be men that you can really connect with.
Your next step will be reaching out to these high-scoring men. This is another big issue! Women need to send more messages! Women are sending an average of 2-4 messages per week when they should be sending closer to 50 messages. Don't let that high number overwhelm or intimidate you. I'm going to walk you through it! Your message can say something along the lines of, "Hi! I hope you're doing well. How is your week going? Let me know when you get a free moment if you'd like to great a drink sometime". If you are not the type of person that is ready to go on a date right away, when he responds you can say, "I'm so glad you want to grab a drink! Let's chat on the phone for 10 minutes and when we're done, we'll set up the date". Letting him know that your conversation will be a short 10 minutes will help to alleviate any stress or anxiety over all of the unknowns that a first conversation can bring. He will love that it won't seem overwhelming or like a lot of work.
Once you send out your 50 of so messages, you should receive around 12 responses. Look through them and pick 1 or 2 men that you feel could be a great fit for you and go on 6-8 dates with them. During these dates, they will show you if they are right for you. Either way, you should be able to have a nice time and enjoy the experience of dating good men.
Take advantage of the algorithm and trust that it will help you to find someone that you are compatible with. Allow it to remove the stress of online dating by showing you which men you are more likely to hit it off with. Use this helpful technology to weed through the low-quality men, enjoy going on dates with high-quality men, and find the right guy for you!
Wondering if you would be a good fit for coaching with EZ Dating Coach? Book A complimentary 15 minute strategy session HERE and find out. Let's get you a high-quality man that will be yours forever.
FREE Training: How To Get a High Quality Man in 90 Days: Dating Men Who Will Commit and Who Won't Disappear
The answer is YES! Of course, you are! We all have insecurities and get down on ourselves sometimes. The fear that you aren't attractive enough can really hold you back. I'm here to tell you that you absolutely are attractive enough to find love. I have proof! Are you ready for this?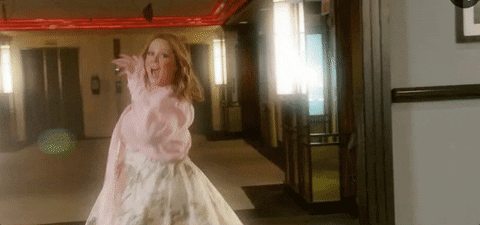 Let's get into some science and learn about the physiology of men and women. You've probably heard that men are very visual. This is because men have 25% more receptors going from their eyes to their brain than women do. Interesting, right? Don't let this fact intimidate you! It's a great thing and we'll talk about why, later.
If you found that fact interesting, you're going to love this… There was a scientific study done where women looked at photos of men and rated their physically attractiveness on a scale from 1-10. After rating the men, the women met with them and were asked to rate their attractiveness again. If the man had a great personality, his score went way up. A kind and charming man that was initially rated a 4 could now be an 8! Conversely, a man that she didn't hit it off with could go from a 4 to a 0! This teaches us that a man's personality can really make him more or less attractive to a woman.
Now check this out… when they flipped the study and did the same test on men, women's personalities had a smaller effect on their ratings. If he really liked her personality, her score could go up 1 point and if he really didn't like her personality, it could drop down 1 point. This teaches us that men need to be attracted to a woman right off the bat. Women can grow to be attracted to a man while men need to feel it right away.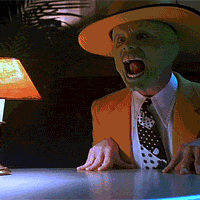 Don't let this make you nervous, ladies. Men are attracted to a lot of things. Like I said early, men are very visual. They love your face, your hair, your smile, your confidence, your style… Plus, there is a lid for every pot! There is someone out there for everyone! Be confident and proud of who you are and let your beauty shine!
Wondering if you would be a good fit for coaching with EZ Dating Coach? Book A complimentary 15 minute strategy session HERE and find out. Let's get you a high quality man that will be yours forever.
FREE Training: How To Get a High Quality Man in 90 Days: Dating Men Who Will Commit and Who Won't Disappear
Woah, that is a freaking loaded question! Well I am going to unwrap this one for you and attempt to make this as EZ as possible.
Because I hate when things are difficult and hate when things are confusing. So wish me luck, this isn't a battle, this one is a war.
(I just started watching GOT from the beginning)
Alright, anyway.
So, first off, what are some "Rules?"
I grabbed these from "The Rules: Time Test Secrets for Capturing The Heart of Mr. Right" by Ellen Fein
Examples:
Don't Meet him halfway or go dutch on a date

Don't open up too fast

Don't call him and rarely return his calls

Don't expect a man to change or try to change him
So first disclaimer, this is just a small sampling of hundreds or maybe even thousands of rules in this book.
So hopefully you had some of the same reactions I had when reading this...
My biggest one was to:
"Don't call him and rarely return his calls"
I am cool with not calling him. I like to let a man chase. But, I am mortified by the advice of rarely returning his calls.
Let's unpack that from a man's perspective.
I call a woman I am interested in. I leave her a message requesting a call back. She doesn't call me back. My thought is simple, she is not interested.
NEXXXXXXXXXXXXXXXXXXTTTTTTTTTTTTTTTTTTTTTTTTT!!!!!!
Men want to chase, but they are NOTTTTTTTTTTTT going to chase women who cannot be caught!!!!!!!!
So what should you do? Don't be the first one reaching out, but respond to the poor guy (assuming you are interested in him or he is going to disappear thinking you are not interested).
Oh Boy, I just realized what I did!
I said, "That Rule is bad! But do this rule!"
Which I guess brings me to the answer to the original question: Do you need rules or simply to have fun with the guy?
Well, I think if you are a person with a the goal of - (Get a Life Partner)
Well you need a game plan. If you want to make rules, well rock and roll - HAVE THEM!
But, don't make them black and white for the ones that don't need to be.
For example: If it means the world to you, not to have sex until you are in a committed relationship. THEN HOLD STRONG TO THAT ONE.
But in regards to the rule: Don't Meet him halfway or go dutch on a date
Maybe...
If a guy suggests meeting for a drink 30 minutes away from him and it is also 30 minutes away for you and he seems like a good guy. Well freaking GO!!!!!!!!!
What are you crazy? Who turns down a 1st date with a promising person because you are both driving the same distance?
Now, IF HE LIKES YOU AFTER THE 1ST DATE. DON'T BE SURPRISED WHEN THE 2ND DATE IS CLOSER TO YOUR HOUSE.
But, you never would have gotten there if you didn't show up for the first date.
Men, fall in love using their eyes. Assuming this is an online date and the guy is desirable, he is not going to be excited about traveling 75-95% of the distance to your house for a first meet and greet. (He doesn't know if he is into yet so he doesn't want to invest in you yet.)
BUT, if he is attracted to you and you have good conversation on a first date...Watch out 2nd date he will put some effort in and starting INVESTING IN YOU.
But don't expect investment until he gets to meet you.
Now, what is the EZ outcome of this whole thing.
If a rule makes sense FOR YOU. Use it. If it doesn't make sense for you, THROW IT OUT!
But most importantly access what kind of person you want to be. If you want to be known as reliable, consistent, attainable, then return phone calls.
If you want to be seen as this busy, fantastic, maybe unattainable prize, that is going to require a lot of work then do that.
I am not saying either way is wrong, but the latter will end up in less dates and MAY end up with folks that are more persistent. (Or have less shame, which in my personal opinion is a sexy quality)
Bottom line: You are smart, use what works for you and throw out what doesn't. But, always have fun. A man having fun will deal with some of your boundaries/rules but if he isn't having fun he will be gone very quickly.