Has this ever happened to you? You go on a bunch of dates with a guy and things are going great. You enjoy talking and getting to know each other and it really feels like it could be something special. All of a sudden, without warning, BAM! No texts, no phone calls, no smoke signals…nothing! Then, almost as suddenly as he disappeared, he's back! Where did he go? Why did he disappear like that? Was it something you did?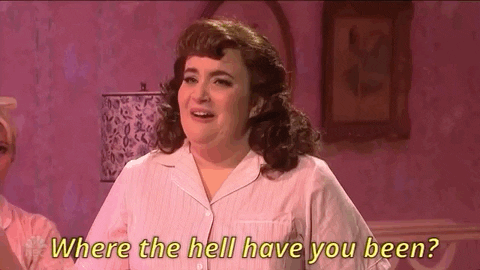 When men execute these types of disappearing acts, they usually don't mean to hurt anyone. Nevertheless, it can feel very hurtful to be left behind, wondering what's wrong. There are many reasons why this happens and there are steps that you can take to help prevent it from happening again. In fact, EZ Dating Coach, Mike Goldstein, has come up with a 2-step process to help you handle these types of issues!
Step 1: find out why he left. Did he have a reasonable and legitimate reason?
Step 2: Come up with a plan to make sure that he doesn't disappear on you again.
How do you do that? You need to ask him straight up if he's going to do it again. Feel free to be direct and let him know how it made you feel when he left the way that he did. Next, you must hold him accountable for his actions by asking him what your plan should be if he should do it again.
There's a big difference between something serious, like a family emergency, and something not so serious, like just wanting to hang out with friends. The former, which most likely will be an isolated incident, means that it was something extreme that required his full attention and focus. Let him know that you were worried and tell him that if anything like that should happen again, you would love it if he could let you know. That way, you wouldn't get so anxious and you can be there to help if he needs you.
The latter is a completely different story. Hanging out with friends is very important but that doesn't mean that he should just vanish without a trace. A quick text or phone call letting you know where he is would prevent a world of worry and also show you that you are important to him. When you care about someone, you have to be considerate and respectful of them. You and your feelings should be important to him and vanishing without any word shows a disregard for you and your feelings. You have to let him know how hurtful that is and you have to set that boundary. With that boundary in place, you can make sure that it won't happen again.
Wondering if you would be a good fit for coaching with EZ Dating Coach? Book A complimentary 15 minute strategy session HERE and find out. Let's get you a high quality man that will be yours forever.
FREE Training: How To Get a High Quality Man in 90 Days: Dating Men Who Will Commit and Who Won't Disappear
Are you in a relationship with a man who just won't commit to you? These types of relationships aren't all bad if you are looking for a short-term thing but if you are looking for a long and lasting relationship, it's time to move on. Your short-term goals are being met but your long-term goal of wanting a life partner isn't. You're probably shaking your head in agreement but there is still something holding you back. This is a very common problem. The short-term success, happiness, and satisfaction that you get from a non-committal man is why women stay in relationships with them even though it doesn't feel right.
You have to tell yourself that your long-term goal is way more important to you and you have to take steps toward making it a reality. The first step is thinking about why this goal is so important to you. You want to be able to trust your man…You want to live together…You want to feel their unconditional love and support…You want to grow old together…Notice how much this list outweighs the list of reasons to stay with someone who just can't give you these things. This will help you to move on and it will also help to reaffirm that you are on the right path if you ever think of rekindling things with him later on down the road.
A few years back, my friend was seeing a guy who did not want a commitment. Whenever they weren't together, she was worried that he was with another girl. When they had discussions about not seeing other people, he was so against it that it made her feel really bad about herself. She felt like she wasn't good enough. She thought that if she was worth it, he would see what a catch she is and he wouldn't want to see anyone else. The truth is, it had nothing to do with her. This guy was just at a place in his life where he didn't want a commitment. This is true for many single guys. They might want to settle down someday but not anytime soon. Other men enjoy this lifestyle and don't ever want a commitment. Either way, these types of men just aren't the one for you. My friend realized this and told the guy that she was looking for a long-term, committed relationship and they parted ways as friends. If your wants, needs, and goals aren't in alignment, it's not a bad thing. It just means that you aren't meant to be together.
You deserve to find your true love and have a long and lasting relationship. EZ Dating Coach, Mike Goldstein, is here to help! He is an expert at getting his clients into relationships. He can give you all of the tools that you need to reach all of your relationship goals and he will be by your side every step of the way! Wondering if you would be a good fit for coaching with EZ Dating Coach? Book A complimentary 15 minute strategy session HERE and find out. Let's get you a high quality man that will be yours forever.
FREE Training: How To Get a High Quality Man in 90 Days: Dating Men Who Will Commit and Who Won't Disappear